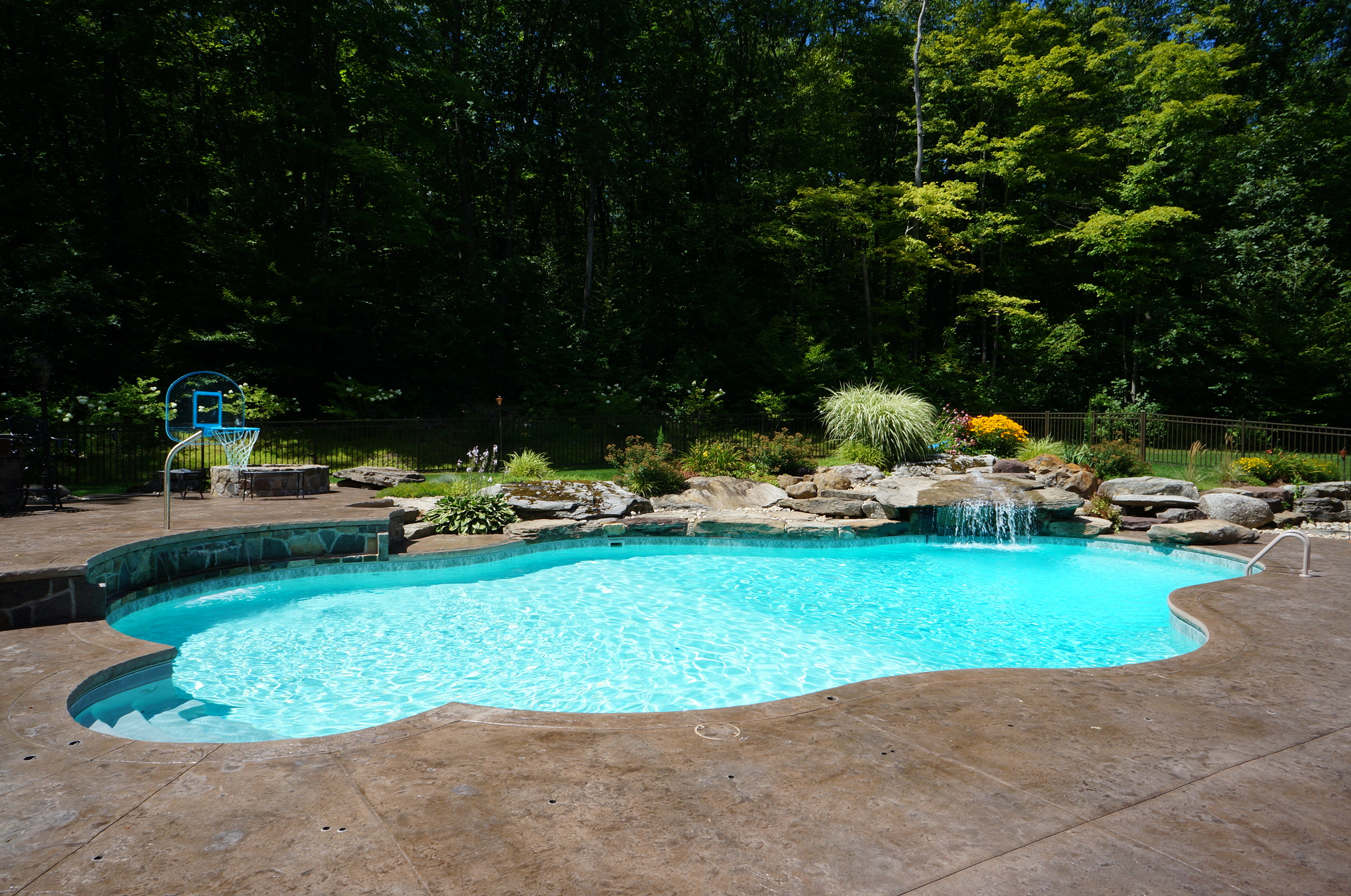 Supplying Yorktown Heights, NY With Above-Ground & Inground Pools, Hot Tubs & Spas!
Situated 45 miles northeast of New York City lies the quaint community of Yorktown Heights. According to Niche.com, Yorktown Heights is one of the "Best Places to Raise a Family in America." This accolade is due to the highly-rated public school systems, gorgeous landscapes, and tight-knit community atmosphere. Regardless of what your family looks like, a swimming pool, hot tub, or spa can bring everyone together to have fun and enjoy the water. During the summer months, above-ground or inground pools can be a great place to get relief from the heat while splashing and playing with family. All year long, hot tubs and spas can be enjoyed for relaxation and pleasure.
Whether you have a semi-inground pool that needs service or would like an above-ground pool installed in your yard, rely on Nejame & Sons! Since 1921, residents throughout Yorktown Heights have been relying on our team for superior pool service that meets their every need. Our technicians have the knowledge, experience, tools, and equipment needed to complete pool service projects of all sizes and scopes.
Experience with Above-Ground & In-Ground Pools
Swimming pools are a big investment. A well-maintained above-ground pool lasts approximately 10 to 15 years, and an inground pool can be expected to last about 20 to 50 years! Proper installation and continued care is essential to maintain cleanliness and functionality, as well as contributing to the lifespan of your pool.
To ensure you are getting the most out of your investment, it is important to seek out a pool service company that has what it takes for superior results. At Nejame & Sons, our pool contractors have years of experience working with both above-ground and inground pools. Whether you have a fiberglass pool or a traditional patterned vinyl liner, our team can provide you with pool service that can't be beaten by others in the Yorktown Heights, NY area. We have serviced an array of pool filters, pumps, and systems, and have remedied all sorts of problems throughout our career. Our company has even been selected as one of the Top 50 Builders in America and added to the AQUA 100!
Yorktown Heights' Local Source for Hot Tub, Spa & Pool Service – Contact Us Today!
At Nejame & Sons, we have what it takes to help you cool off or relax with our pools, hot tubs, and spas. The Yorktown Heights community knows our company can be trusted to provide the highest quality products and services, and we are extremely proud to assist! Browse our gallery to see some of the custom pools, hot tubs, and spas we've created for customers throughout Yorktown Heights and beyond. Please don't hesitate to give us a call today to discuss your own project! Our family business takes pride in providing property owners throughout Yorktown Heights, NY with exceptional pool service.