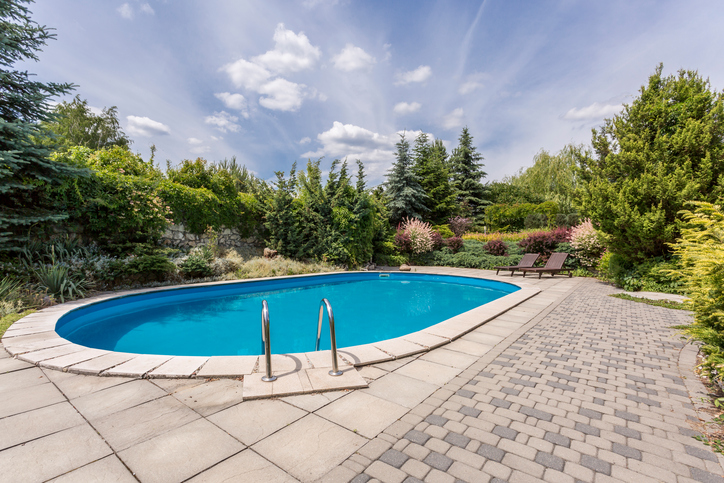 Holiday Hours
Closed Saturday 12/22 – Wednesday 12/26 Thursday 12/27 – Friday 12/28 – Open 9am-1pm Closed Saturday 12/29 – Wednesday 1/2
Danbury, CT Community Info
Swimming Pools & Pool Equipment for Danbury, CT
Danbury is a large city located in Fairfield County, Connecticut. According to the 2016 U.S. Census, the population of Danbury, CT is 84,992. This makes Danbury the fourth most populous city in Fairfield County as well as the seventh largest city in the state of Connecticut. Danbury, CT is situated south of Candlewood Lake and along the Still River, which is approximately 70 miles northeast of New York City. Danbury earns its name from Danbury in Essex, England, which is where many early European settlers first came from. Like many other cities located in the northeastern United States, Danbury, CT experiences all four seasons in full swing. The winters are typically freezing cold, with recorded temperatures as low as -18º Fahrenheit. On the other hand, Danbury also experiences some of the hottest summers in the area. During the summer months, temperatures can fluctuate from the 60s to the high 80s. The highest recorded temperature in Danbury, CT was 106º Fahrenheit in the July of 1995.
Above Ground Pools, Inground Pools, Pool Equipment, Hot Tubs & Spas in Danbury, CT
A

lthough Danbury is situated along the Still River and just south of Candlewood Lake, most residents would prefer to cool off in their own private inground pool or above ground pool during the summer months. Luckily, the pool contractors at Nejame & Sons 

are here

to

homeowners throughout the region

to stay

cool and comfortable all season long.

F

or over 95 years, our team has been proud to offer a wide range of

swimming pools,

hot tubs & spas.

From beautiful water features and fun water slides to custom inground pools and hot tubs and spas, we can do it all. When you work with Nejame & Sons, you can make your swimming pool truly customized

to your exact specifications, budget, and design preferences. Whether

you are

interested in a brand-new fiberglass pool, or

you would

like to upgrade your current above ground pool to a beautiful inground pool, our company has the experience and equipment to help.

As a part of our pool service options, we offer complete

inground pool installation, above ground pool installation, hot tub and spa installation

services to ensure you are getting a professional fit for your outdoor living space needs.

 While we specialize in pool installations, we also carry a vast selection of pool equipment, and other pool supplies from

BioGuard

®

. Being a trusted

BioGuard

® dealer, we can supply you with everything you need to keep your pool clean and clear. From pumps and filters to heaters, cleaners, and liners, we welcome homeowners across Danbury, CT to stop into our shop to shop our selection.

To learn more about our swimming pool products or to discuss your next pool installation project with us, please feel free to contact the pool contractors at Nejame & Sons today!