Why Choose Nejame & Sons for Your Pool, Hot Tub, and Spas Installation?
We put customer satisfaction above all else when it comes to our inground pools, above-ground pools, hot tubs, and spas!
Nejame & Sons proudly serves residents Across Connecticut & New York, Including Yorktown Heights & Mahopac
Here at Nejame & Sons, we stand behind our name. We're not interested in riding on other pool company's shirt-tails. Our primary objective is to support every in-ground pool & above-ground pool we build or sell.We do this through hard work and dedication to ensure our customers are completely satisfied with their new pool, hot tub, and spas. Our professionals truly can turn water into backyard fun!
Nejame & Sons offers a wide variety of products and services for swimming pools and spas, including:
Pool and spa maintenance
and more!
Call Today to Learn More about Our In-ground & Above Ground Pools
Having a new pool installed is a big expense, and it is important that everything is installed properly. Nejame & Sons have the experience and expertise to get the job done. We have over 95 years of experience. Please contact us to learn more about our in-ground and above ground pool installation process. Our team proudly serves across Danbury, CT; Brookfield, CT; Newtown, CT; Ridgefield, CT; Carmel, NY; Brewster, NY; Mahopac, NY; Somers, NY; Patterson, NY; Pawling, NY; Yorktown Heights, NY; and Goldens Bridge, NY.
A name you can trust!
"4 generations, over 95 years and the Nejame family is still here at the same location!"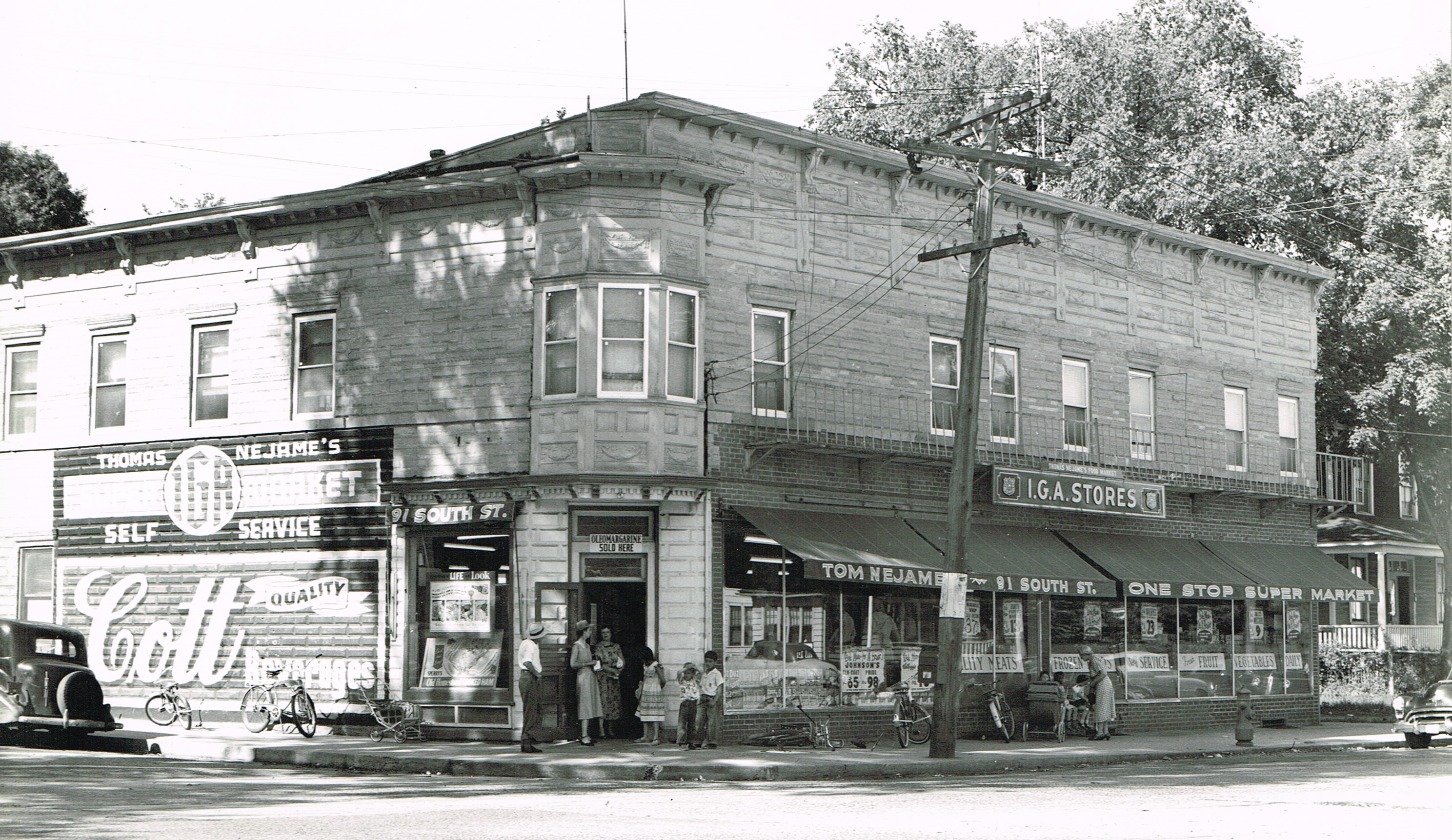 First Nejame Family Store. Established in 1921
91 South Street, Danbury, CT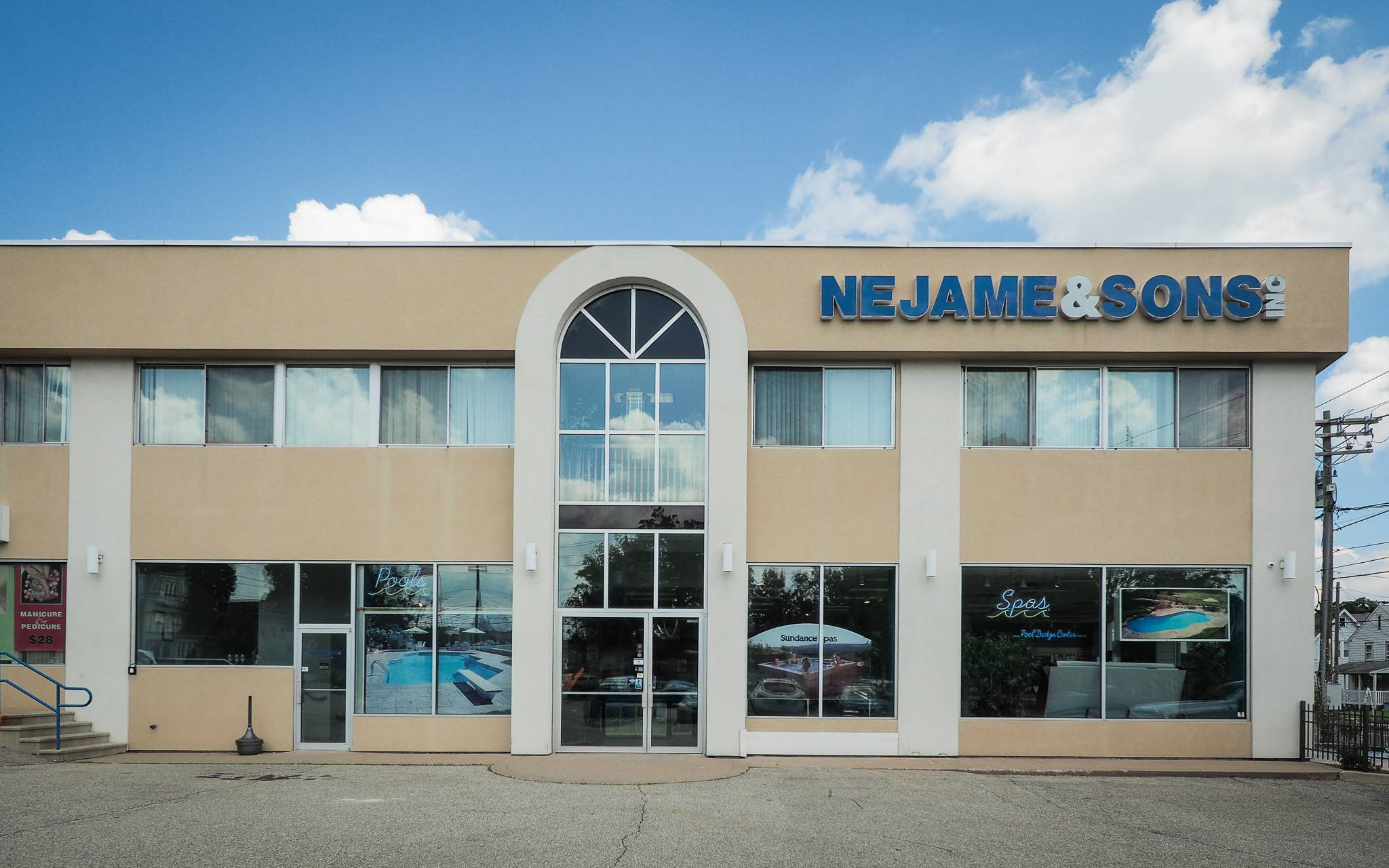 Today's Nejame Family Store. Established in 1921
91 South Street, Danbury, CT
Selecting the right pool and spa company can be a very confusing experience. Let's look at a few reasons why Nejame & Sons is the right choice for you.
– A name you can trust
– Family owned and operated since 1921
–Pool & Spa News Power 50
– Top 50 Builders in America
–A service team of experienced, licensed technicians
–We service all of the products we sell
–28 National and Regional Swimming Pool Institute awards
–Fully licensed and insured
–Featured Pool Builder The Edge Magazine
–Pacific Showcase Hall of Fame builder
–Year-round, service / one-stop, pool and spa center
–National Swimming Pool Foundation certified pool and spa operator
–Member Northeast Spa & Pool Association
–Member Association of Pool & Spa Professionals
–Better Business Bureau A rated Accredited Business
Contact Our Pool & Spa Experts Today!