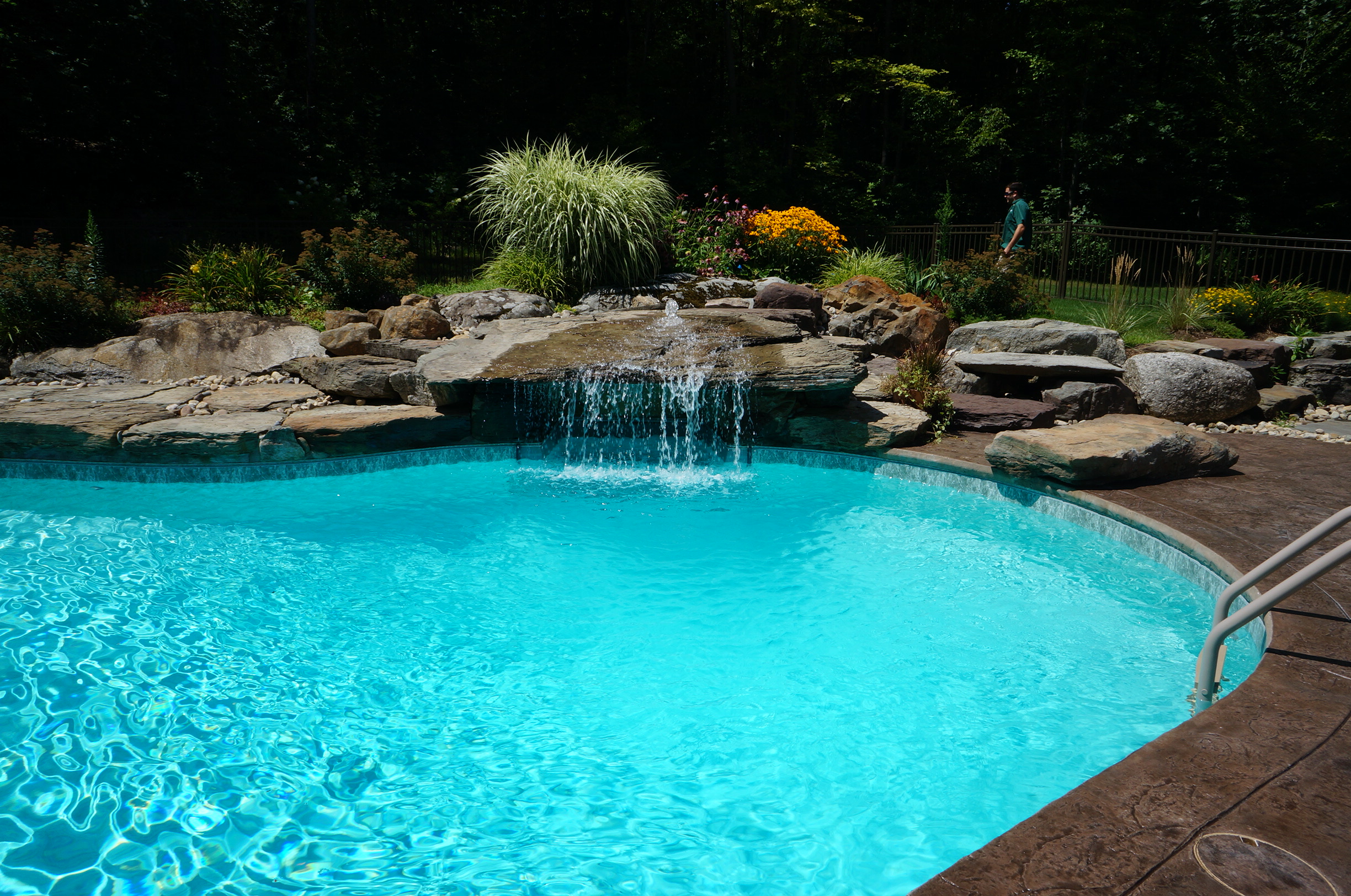 Holiday Hours
Closed Saturday 12/22 – Wednesday 12/26
Thursday 12/27 – Friday 12/28 – Open 9am-1pm
Closed Saturday 12/29 – Wednesday 1/2
Ridgefield, CT Community Info
Inground Pools, Above Ground Pools, & More for Ridgefield, CT
Ridgefield is considered to be an affluent town located in Fairfield County, Connecticut. Ridgefield, CT sits in the foothills of the Berkshire Mountains. The area that is present-day Ridgefield was originally a borough. The town was officially incorporated in 1709. Ridgefield earned its name from the Battle of Ridgefield, which happened on April 27, 1777, during the American Revolutionary War. As of the U.S. Census of 2010, Ridgefield, CT has a population of approximately 24,638. Ridgefield's location in southwestern Connecticut causes the town to experience hot and humid summer months. From the end of May to the beginning of October, Ridgefield tends to experience warmer temperatures and higher humidity. One of the highest recorded temperatures in the town was 96 º Fahrenheit.
Above Ground Pools, Inground Pools, Pool Supplies, Hot Tubs & Spas in Ridgefield, CT
Although Ridgefield is not located along the waterfront coast of Connecticut, the town is surrounded by water. Round Pond and Mamanasco Lake are some of the more well-known bodies of water in the area, but most residents prefer to cool off in their own private pool from Nejame & Sons. Nejame & Sons has been a Ridgefield institution since 1921. As a family-owned-and-operated business, we are dedicated to providing the best inground pools, above ground pools, hot tubs and spas, pool equipment, and pool maintenance services throughout the Ridgefield community. Our pool contractors can create custom swimming pools and beautiful water features to complement your yard. Get in touch with Nejame & Sons today to start building your dream swimming pool!